The largest Pump Track in the world will be completely paved in Torrevieja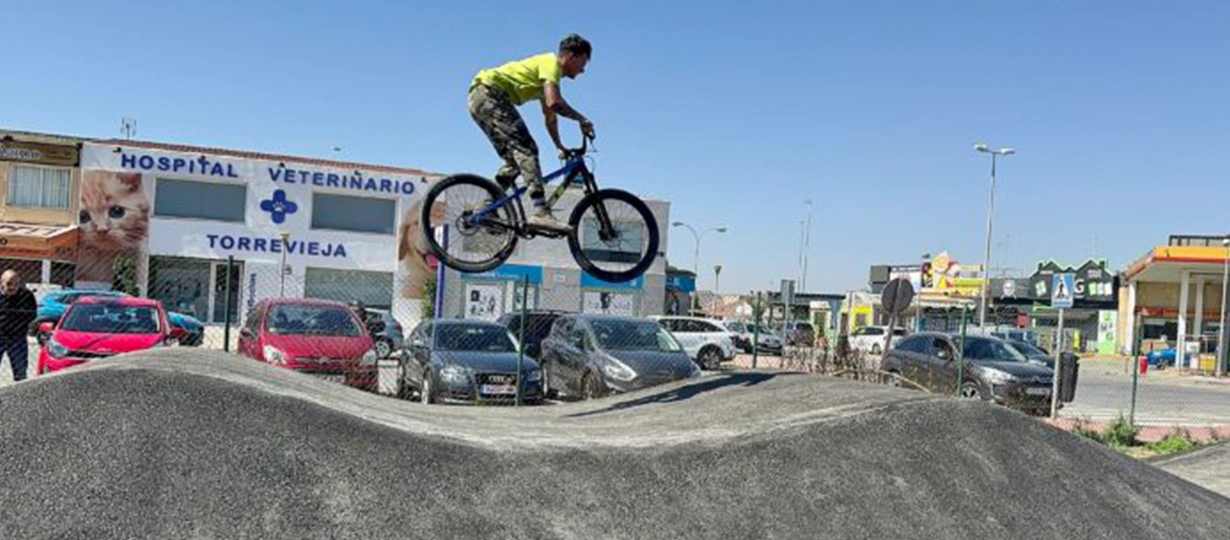 Pump Track with an area of 4.200 m2 and three levels for practicing this sport, which is gaining more and more followers every day.
The Mayor of Torrevieja, Eduardo Dolon, and the Councilor for Parks and Gardens, Antonio Vidal, visited the progress of work in La Siesta Park this morning. Together with URDECON's construction manager, José Manuel Fernandez, and the technical director of the pumpway construction, Christian Tidou, they checked firsthand how advanced the work is.
Construction of a Pump Truck track in Torrevieja
The technical director of the pump track wanted to emphasize that "this is the largest completely paved track in the world, pioneered in Spain. After completion of the work, the surface area will be doubled, which will allow fans of any kind of sport of sliding on wheels to use and enjoy this track. It will be "before" and "after" in our country".
The final track area will be 4,200 m2 and will be divided into three levels: specialized / advanced, intermediate and children.
The longitudinal surface of the course will be 300 meters for the advanced course, 180 meters for the intermediate course and 60 meters for the children's course. In addition, once the track is paved, it will be colored in different colors to distinguish levels as well as the direction of the track.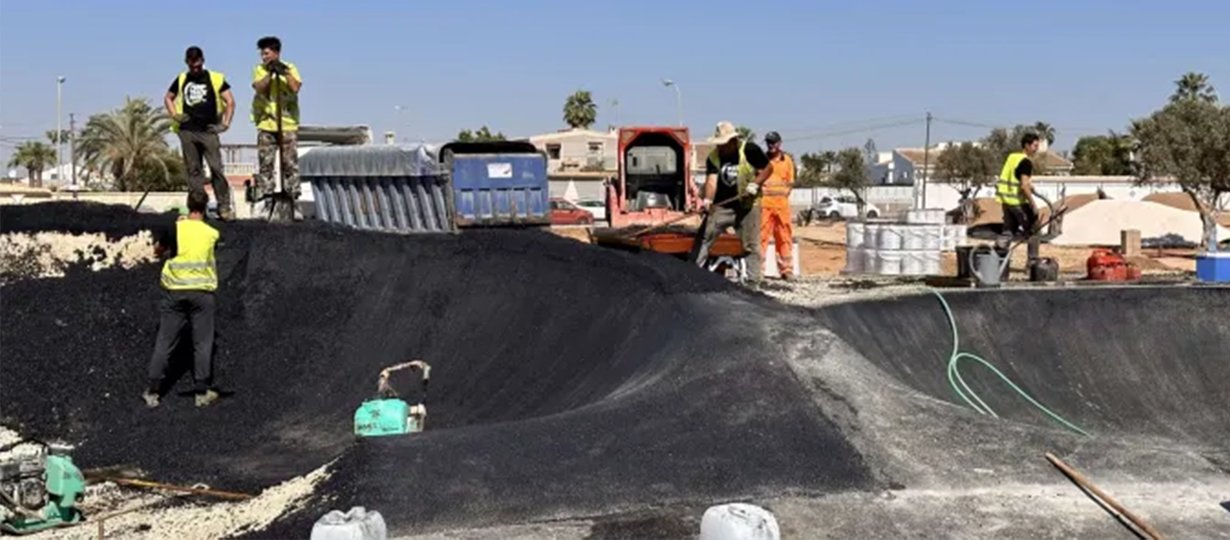 Eduardo Dolon wanted to highlight the great work being done to create the track, which is scheduled to be completed in the second half of May, much earlier than originally planned.
Similarly, work on the rest of the park is progressing well as well, so "next week some of the work on the top of the park will be completed. As we indicated at the beginning of the work, the goal is for the park as a whole to be completed by this summer, and this is being achieved," the mayor said.
For his part, the Parks and Gardens Advisor wanted to acknowledge and highlight the work that both companies are doing, not only to ensure that the work is completed as soon as possible, but also for their commitment to this project, the care and professionalism that they they invest in it.
"We have before us one of the most important and attractive projects of the municipality, which will become an excellent multi-sport area," said Antonio Vidal.
In La Siesta Park, in addition to the pump track, there will be an agility zone for large dogs and a zone for small dogs, a large central zone dividing the park into two circular squares, skating tracks, playgrounds, bio-healthy areas, an ice rink , hockey rink, football, basketball, futsal, petanque pitches, gymnastics area, bike path and three paddle tennis courts, making it the first park in Torrevieja to feature pitches for this trendy sport.