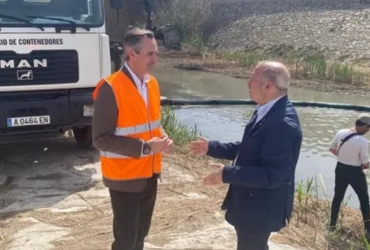 Felix Millet, convicted of looting the Palace of Music, has died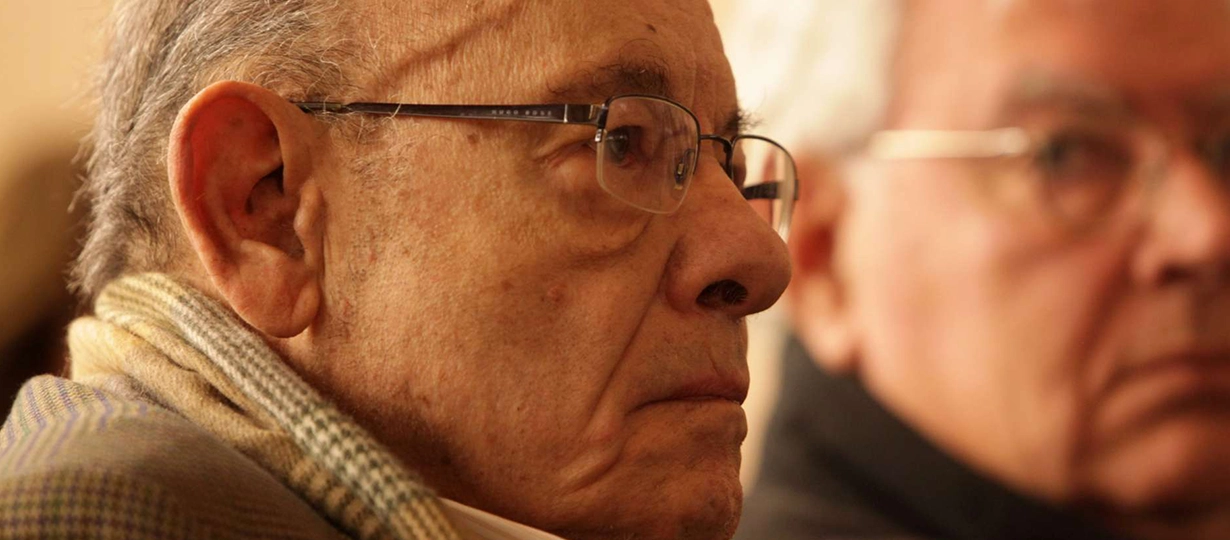 He was released from Can Brians 2 in February of this year on charges of third-degree infraction.
Félix Millet, a Catalan businessman and former president of the Palau de la Música, died on Thursday at the age of 87, TV3 reported. At that moment, he was out of prison on a sentence for looting a Catalan cultural institution due to the serious state of health in which he was.
He was born in Barcelona in 1935 and was released from Can Brians 2 prison last February on a third-degree sentence.
The Prison Supervisory Judge granted him permission to enter the nursing home after the prosecutor's office endorsed the permission issued by the Department of Justice of the Generalitat.
Félix Millet, a businessman and former president of the Palau de la Música, passed away this Wednesday at the age of 87. Exactly one month ago, a judge ruled that Millet's suspension from the third degree due to an incurable illness be lifted, and thus allowed him to return to the residence where he was placed and no longer sleep in prison. Millais was sentenced for looting the Palace of Music to nine years and eight months in prison, along with his assistant Jordi Montull and former CDC treasurer Daniel Osacar.
The Palau judgment found that between 2000 and 2009, Millet and Montull pocketed just over 23 million euros, six of which could not be determined where they ended up. In fact, Millais himself initially admitted to embezzling €3.3 million from the organization, which he used to renovate his property and pay for family trips, among other things.
History related to the Catalan Orfeo.
The businessman was the founder of Fundació Orfeó Català and Palau de la Música Catalana in 1990 and served as its president until 2009 when he was fired when the Palau case became public. Millais came from a family line associated with the entity. He was a descendant of the musician and co-founder of the Catalan band Orfeó Luis Millet and the son of businessman Felix Millet and Maristani. In 1978, he was elected president of Orfeo, from where he began the restoration of the Palau de Musica, which at that time was very dilapidated.
A few years later, in 1983, he promoted the Palau de la Música Consortium, which included the Generalitat, the City Council of Barcelona, the Provincial Council, and later the Ministry of Culture, and in 1990 the Orfeó Catalan Foundation was created, which promoted the expansion of the Palau de la Música between 1999 and 2004.
Biography of Felix Millet
Son of Félix Millet and Maristani, who was President of the Catalan Choir from 1951 to 1967; Thus, he is the great-nephew of Luis Mille Pages, its founder and first director.
Former President of Fundación Orfeón Catalán - Palacio de la Música Catalana, founded by himself in 1990. He revitalized the Palacio de la Música by offering scholarships and refurbishing its building, which has been declared a UNESCO World Heritage Site.
In 1974, together with Josep Maria Trias de Bes and Joaquim Molins, he joined the real estate company Renta Catalana, run by the brothers Ignacio and Antonio Maria Baquer Miro. On May 6, 1983, he spent two weeks in pre-trial detention for fraud against this company, along with Ignacio Backer and Eduardo Guillén Ulloa4.
In 1999, he received the Cruz de San Jorge Prize. In 2006, he was appointed President of Agrupacio Mútua, and a year later — bankpime. In 2007, he was appointed third vice president of the Barcelona Football Club Foundation, a position he resigned in September 2009 as a result of the scandal with the Catalan Orfeon. He was even polled to nominate an agreed candidacy for the presidency of FC Barcelona. after Nunez's resignation in 2000. He is also a member of the Pablo Casals Foundation.
In 2000, Millais financed the debts incurred by the so-called Independence Party with funds from the Palais des Music, giving Ángel Coloma an amount he estimated at 75,000 euros, although later (in 2010) La Music sources from the Palais des Music indicated that it's 150,000 euros5.
In 2003, Felix Millet joined the board of trustees of the Institute for the Future of Catalonia, a regional branch of the Foundation for Analysis and Social Research (FAES), chaired by José María Aznar. In the same year, the Orfeón Catalán Foundation received an increase of 3,000,000 euros from the Ministry of Culture of the Spanish Government, chaired by José María Aznar himself6.