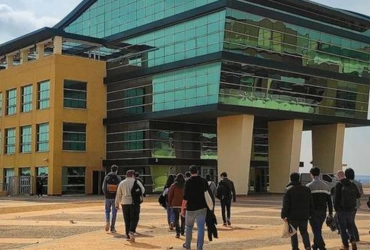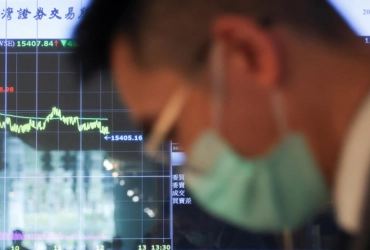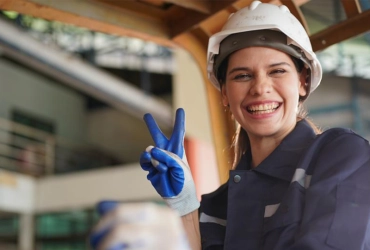 History of success - Vadim Nay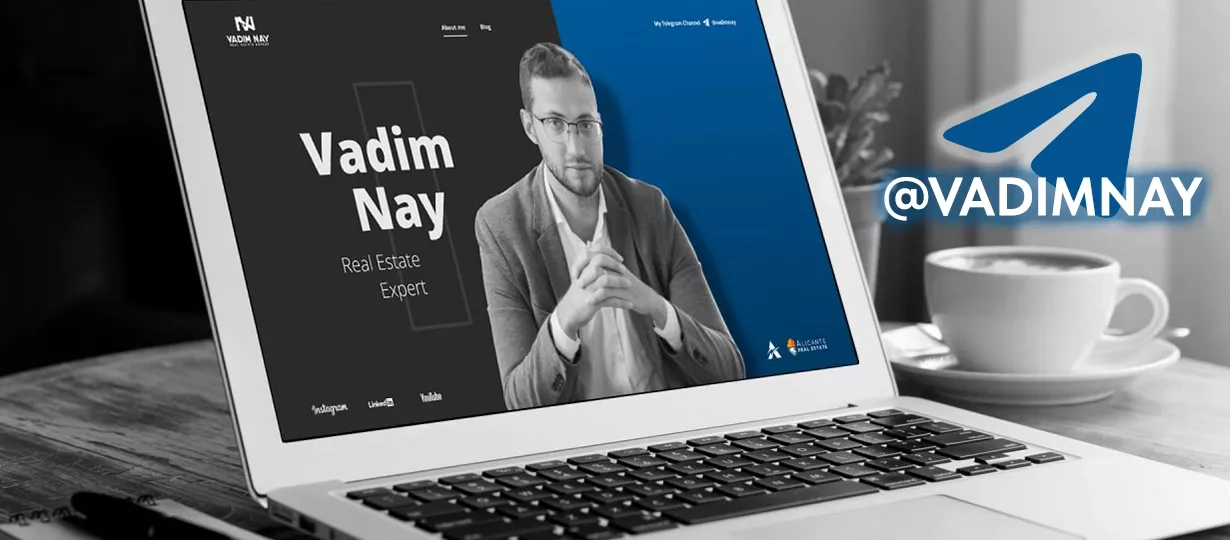 Vadim Nay emigrated to the Costa Blanca at a young age with little money. Today the young German entrepreneur is the managing director and partner of Alicante Real Estate - a success story straight out of a picture book
Work where others vacation. For Vadim Nay, this has been his new everyday life for the past seven years. "I emigrated to Torrevieja with only 1,000 euros in my pocket," says the dynamic young entrepreneur. July 2017: There was cheer, hustle and merriment in the beach town on the southern Costa Blanca. Like every summer, when holidaymakers from Spain and around the world celebrate the sun, sea and sand on Spain's Mediterranean coast.
"I was young," says Vadim, "and I just started partying!" His savings were soon gone. Vadim looked for a job. "I could start in the supermarket around the corner, sort the shelves, make storage, for a few euros on hand." It was the hardest time of his life for him. But he regrets nothing and knows; today from my own experience: "I am often asked whether it is not difficult to emigrate. I then encourage people to take risks out of their comfort zone. You can go back a step at any time. But when you enjoy something, you have to move forward."
Flashback. From his first salary as a shop assistant, Vadim diverted 30 euros and went to the casino to a poker tournament. "I like to play chess and poker," he says. Both train logical and strategic thinking. Against the power of chance, because luck can also be calculated and poker is also an advanced theory of probability. Vadim is one of the top players. Conclusion? He took first place, won the cup and the prize of 1,200 euros. "I called the supermarket and canceled it."
Alicante Real Estate
Vadim quickly realized that the real estate market on the Costa Blanca is the economic engine of the entire region. "Yes, Marbella and the Costa del Sol, the Balearics too are overpriced, but on the Costa Blanca by comparison you can buy very nice properties for half the price." In response to his applications to local brokers, he only received one offer, albeit "on the worst possible terms". His assessment: "Sure, I hardly spoke Spanish at the time, only ´Buenos días´ and ´Una Cerveza por favor". But German, fluent English and Russian, his grandparents came from Russia. "That was a good base for me!"
Now the German emigrant was on the up. Only a year in the agency, where he sold his first properties. Then he founded a real estate portal on the Internet with a computer scientist. After all: "I spoke Spanish now and I knew the Spanish real estate market."
His encounter with Rainer Schmitz, the founder of Alicante Real Estate in La Mata, was to be decisive. A fortunate coincidence, as Vadim analyses. "I focused on vacation home rentals." A booming market on the Costa Blanca, actually all of Spain. "We started with six properties, today we have over 350 apartments, houses and luxury villas on offer that we look after ourselves." Alicante Holiday is the market leader and monopolist on the southern Costa Blanca when it comes to holiday apartments. "Our Alicante Holiday team brings together professionals specialized in short- and medium-stay holiday rentals, houses and luxury villas," he explains the concept. "Our main goal is to offer our customers the best possible stay so that they can feel comfortable and explore the region like a local."
Lots of work, no vacation: Vadim was busy 24 hours a day, seven days a week, pushing the project forward. His commitment paid off.
Vadim Nay - Alicante Real Estate
"Today I am the managing director and partner of Alicante Real Estate," he says happily. Hand in hand with Rainer Schmitz, the company expanded, which today also includes an industrial laundry (EcoBlanco) for hotels and restaurants, as well as Alicante Auto, a recently opened car dealership with German master mechanic Lars Kunze. "We rely on speed, trust and reliability!"
The business figures speak for themselves. With four offices in Torrevieja and La Zenia, the company doubled its turnover in one year from 1.5 to 3 million euros. "We want to maintain this growth," states Vadim. Branches are planned in Valencia, Barcelona and Mallorca. "We are also looking for investors for construction." His motto: "The faster you are, the faster the customer chooses you!"
Vadim has not lost his grip on reality. "As managing directors, we hardly pay ourselves anything, but invest all profits back into the business." The company has also and especially positioned itself excellently in the social networks, a weakness of Vadim. Whether reels, competitions or short videos: "We have networked our homepage with Telegram, we are very active on Facebook, YouTube, TikTok and Instagram."
Good content is important for a strategic online presence. In order to be seen, you need quality content in your social media presence, in public relations and to acquire new customers as well as to ensure long-term customer loyalty.
After seven years abroad, Vadim Nay sums it up from his own experience: "I wish that when people have a dream, they will move forward!"