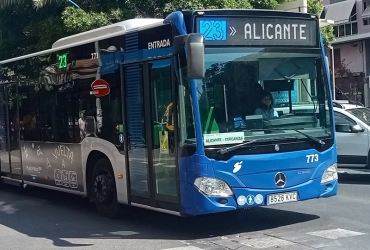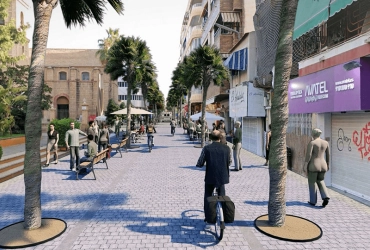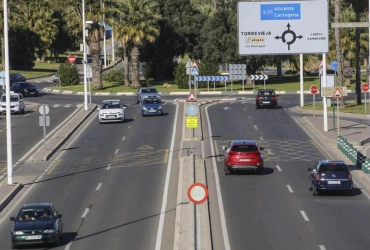 Alicante City Council activates changes in bus routes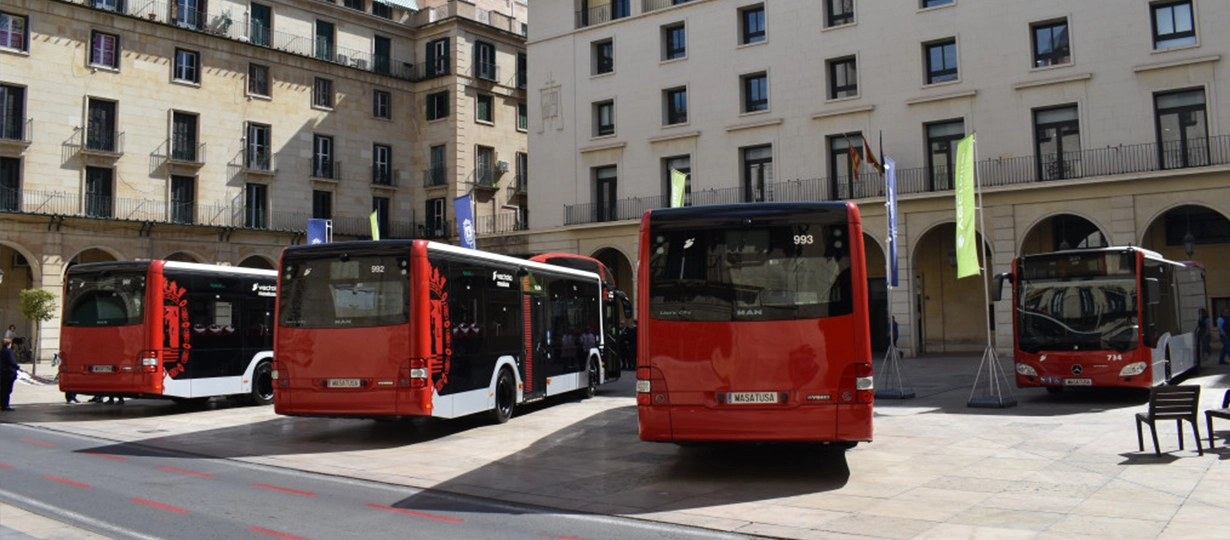 The City Council of Alicante and MIA Vectalia, the concessionary company for urban bus transportation, starting this Saturday, April 1, will introduce changes on lines that came into service on February 1.
These changes, agreed with residents, will affect line 14 Gran Vía, lines 22 and 22N El Cabo-Playa de San Juan, line 27 Urbanova and line 12, which runs between Juan Pablo II and PAU 1, according to a council press release.
Specifically, Line 22 will increase the route toward Playa de San Juan to expand service to Cabo de la Huerta residents and return to night routes. In turn, the changes on Line 27 from Urbanova are the resumption of the route along Alcalde Lorenzo Carbonell Avenue and Catedrático Soler. There will also be a stop on the Line 12 crossing at Juan Pablo II (PAU I) to bring the route closer to Princess Mercedes.
As for Line 28, the loop line connecting the beach area to the San Juan Hospital, work is underway to extend the route to the end of Cabo de la Huerta. To this end, a possible route and bend radii are being studied to allow the bus to pass.
All these measures have been coordinated and approved by the associations of residents of El Cabo and Junto Avanzamos en playas, Princesa Mercedes, Urbanova and Parque del Mar de Gran Vía Sur and Benalúa Sur, the council said.
The Councillor for Transportation, Manuel Villar, thanked the work and cooperation of the residents' association, municipal technicians, members of the transport committee and the transport concession company MIA Vectalia for being able to make the requested adjustments in such a short time.
In two months, the requests were submitted, studied by the technicians, and the proposals were approved both in the meetings of the associations and in the Transportation Committee, he stressed.
Thanks to the changes, the Circle Line 14 will extend its route to Gran Vía Sur and the Princesa Mercedes neighborhood. Stops will be installed at Calle Pianista Gonzalo Soriano, México, Rosa Chacel and Alcalde José Luis Lassaleta, where the new terminus will be located. The Babel Health Center stop is being relocated, and the La Viña-Orion stop is being eliminated.
On its way through Dr. Jiménez Díaz Avenue, under the red bridge, it enters the neighborhood of Princess Mercedes, passes through Captain General Gutiérrez Mellado, Auso and Monzo streets, Princess Mercedes, Deportista Manuel Suárez and Avenida de Orihuela. It will return to its route through the Plaza Muñiz Alvarez Anton, with stops on Dr. Jiménez Díaz, Gutiérrez Mellado, Princess Mercedes and Botánico in the direction of Jesuitas.
In the direction of Gran Vía Sur, the bus enters through Plaza Músico Álvarez Antón, Ausó y Monzó, Radiofonista Raúl Álvarez Antón, Padre Recaredo de los Ríos and returns to Gran Vía through Doctor Jiménez Díaz. There are also stops on this section: Ausó y Monzó, 21 and 7, Las Franciscanas and Padre Recaredo de los Ríos.
Line 22 through Playa San Juan extends the route to the entrance of Cabo de la Huerta and includes new stops. This line runs from Avenida Costa Blanca to Camino del Faro, Calle Sargo and Calle Dorada, with a new stop at CEIP El Faro.
Also on line 22, the bus was increased to improve the frequency of service, which was reduced from 16 to 14 minutes on weekdays, from 20 to 16 on Saturdays and from 24 to 20 on holidays. The old route was also restored, and stops were added to the 22N night line.
As for Line 27 to Urbanova, at the request of users, the old route was restored along Calle México, Avenida Lorenzo Carbonell, Plaza María Yolanda Escrich Fornies and Avenida Catedrático Soler before restoring the route to Óscar Esplá with three new stops. These changes will improve access to the medical center and Cavanilles High School.
Finally, Line 12, which connects the city center to the Juan Pablo II neighborhood, will include two stops on Calle Radiofonista Raúl Álvarez Antón toward the neighborhood and on Capital General Gutiérrez Mellado toward Puerta el Mar to facilitate its use by residents of the Princesa Mercedes and Polígono de San Blas neighborhoods.