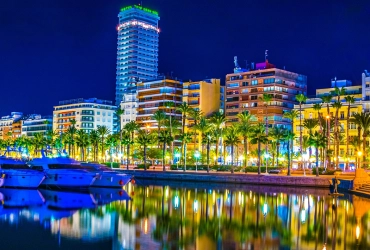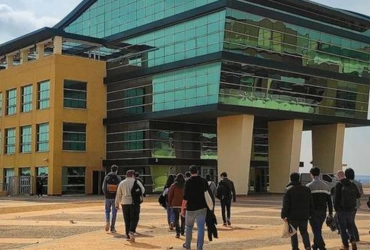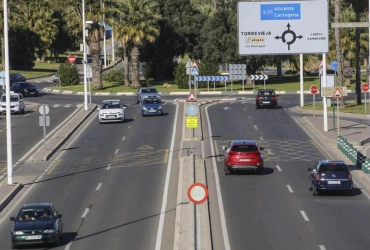 Free courses in Alicante to help you find a job in 2023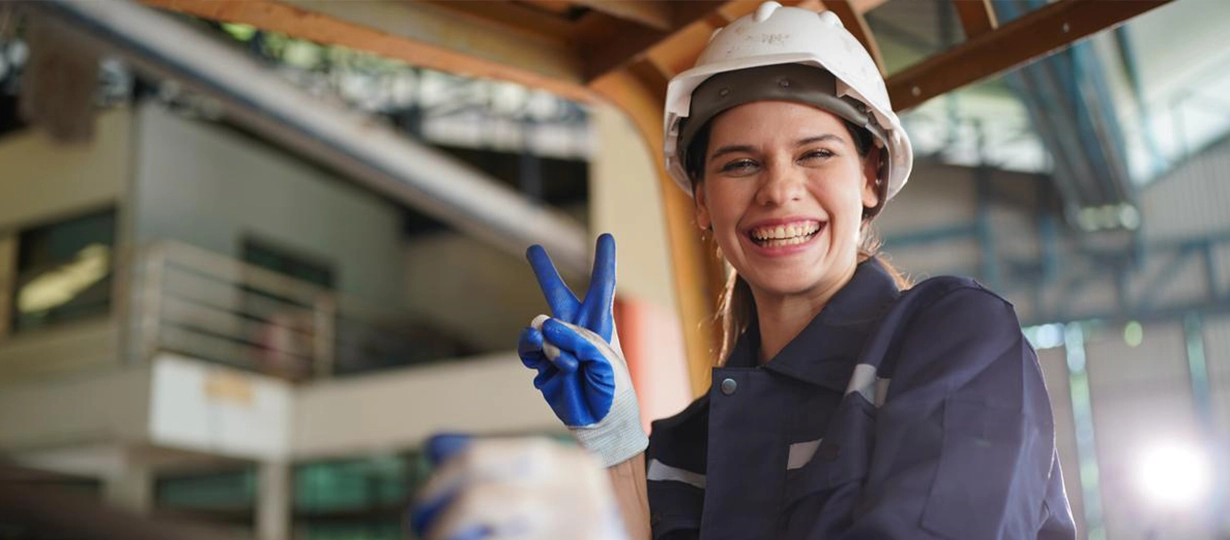 Refer to the list of free training to get jobs in sectors that require the most workers at the moment.
Beginning of 2023 is less than a week away, and the most typical "resolutions" on New Year's Eve they are already starting to sound: go to the gym, eat right ... Everything is very good; They point the right way. But there are many people who, while these desires are raining down at family dinners or at meetings with friends, cannot stop thinking about their great importance: getting a job.
Free courses in Alicante
Without a doubt, this is the most important "goal": to have a job. And in order to achieve this, sometimes it is necessary to stop, look around and see that sending and sending resumes without stopping the same thing does not make as much sense as identifying where the demand for workers is more, making an effort to educate in this matter. and finally a good contract.
Working in Alicante
We will tell you about 14 completely free official courses that you can take in Alicante (and they are almost starting!). Be careful, open your eyes wide and pay attention not to stay too long with the one that suits you best. Just to give you an idea, there are currently dozens of job openings in the province for those who have completed this training.
1. Car painting
Technical progress has led to the emergence of new specialties in the automotive world. However, the road to the future cannot, under any circumstances, be without those who work with sheet metal and paint. They are not easy to find.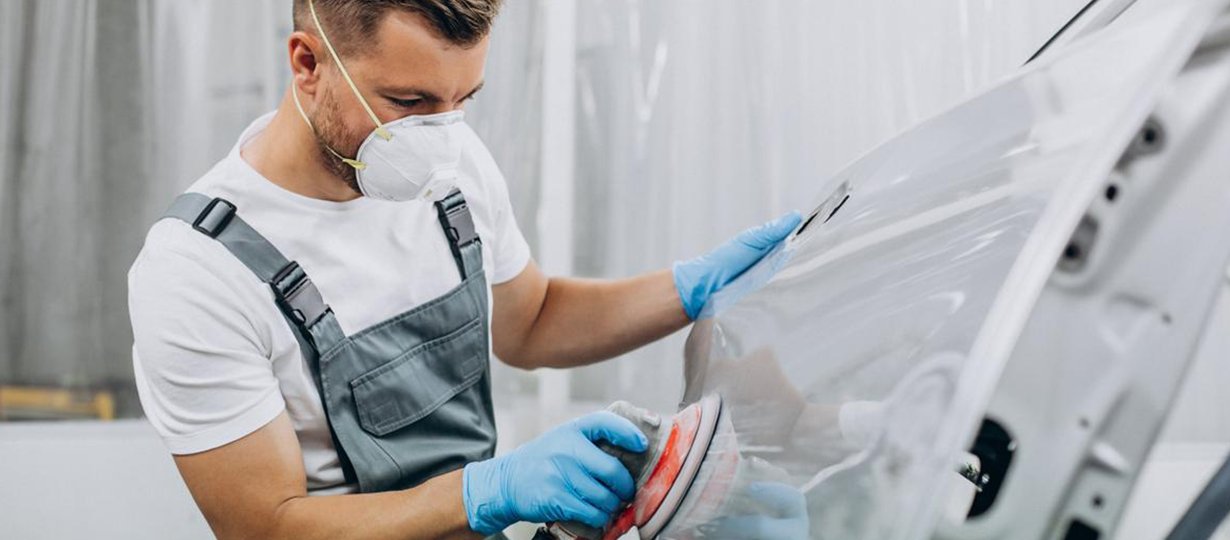 These highly valued workers start at around €16,500 a year when they start working in the sector, although those who have worked there for several years can be as high as €30,000.
Learn with modern equipment in the official (and free) course «Vehicle Painting» Business Federation of Alicante (FEMPA). Before you graduate, you will complete an internship in one of the 1000 FEMPA related workshops. And this is the case of Javier, a young man from Alicante who got a job after taking this free course.
2. Solar Installer
We are all seeing an increase in the use of renewable energy sources. We are increasingly influenced by various advertisements talking about solar energy, very often with the support of European Aid, an organization that bets big on this direction of development, which leads to a great demand for workers.
"Assembly and maintenance of solar thermal systems» — this is the name of a course that will give you the tools to become one of those who find a place in this rapidly developing sector.
In addition to installing solar panels, you will learn about solar thermal installations and all their intricacies, maintenance and repair of devices.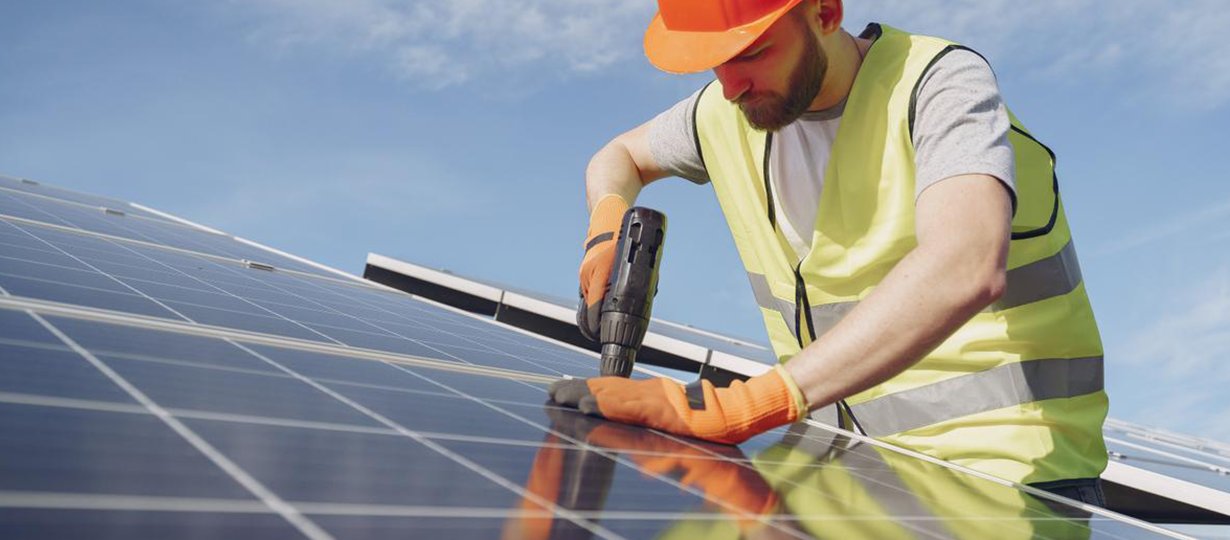 You will end up working as an Alternative Energy Technician, Solar Pipeline Installer, Solar Panel Installer, Thermal Solar Installer, Thermal Solar Energy System Installer, or Thermal Solar Maintenance Technician. If you're interested in this sector, you can't miss the three free FEMPA facility courses.
3. Automobile passenger transport
Another free course in Alicante — «Road passenger traffic». During your apprenticeship, you will have the opportunity to work for a real company in the sector in order to be able to learn from workers who already fulfill this role.
After these internships, one very definite thing happens: you become a much more attractive person in the job market. And one more thing, not so specific, but it happens very often: it is possible that the same organization that welcomes you to the internship will hire you as a worker after the internship, if it confirms that you are suitable for this position.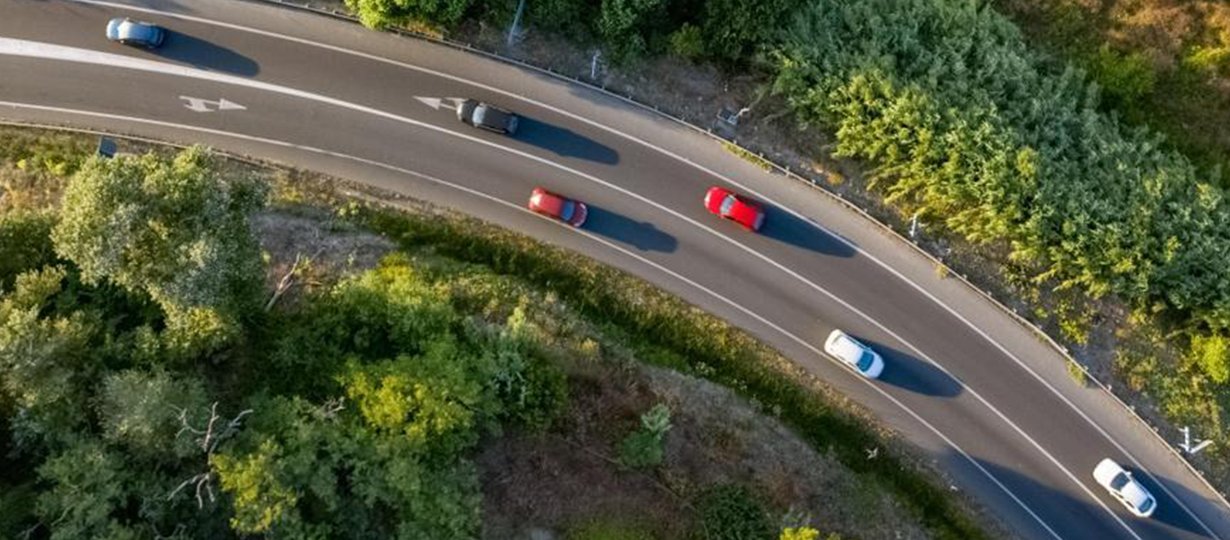 If you choose this option, you will learn how to plan passenger travel, manage and control the flow of operations and services. In addition, they will be able to operate in the urban and intercity areas and in domestic and international transport operations.
4. Welding Specialist
In just six months, starting January 10th and ending in June, you will receive the formal training required to fill many positions as an oxyfuel and MIG/MAG welding specialist. How much does a welder cost? Approximately from 1600 to 2300 euros gross per month, according to the latest published offers.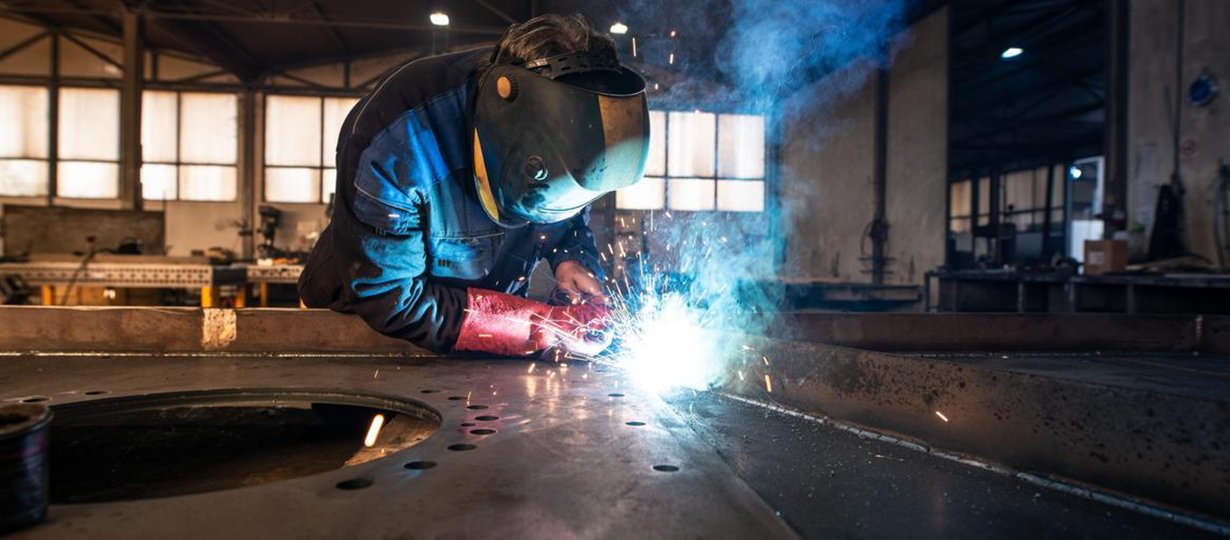 The percentage of labor force penetration in this sector is very high. 80% of those who decide to study this course, which is formally called "Gas and MIG/MAG welding», after graduation they get a job.
To learn this craft, you need to feel the reality, so the training includes a large practical part, in which you will learn in detail and step by step all the intricacies of the work. Don't waste any more time and enroll in this free welding course in Alicante.
5. Body repair specialist
Along the painting course, there is this: «Caring for non-structural elements of car bodies».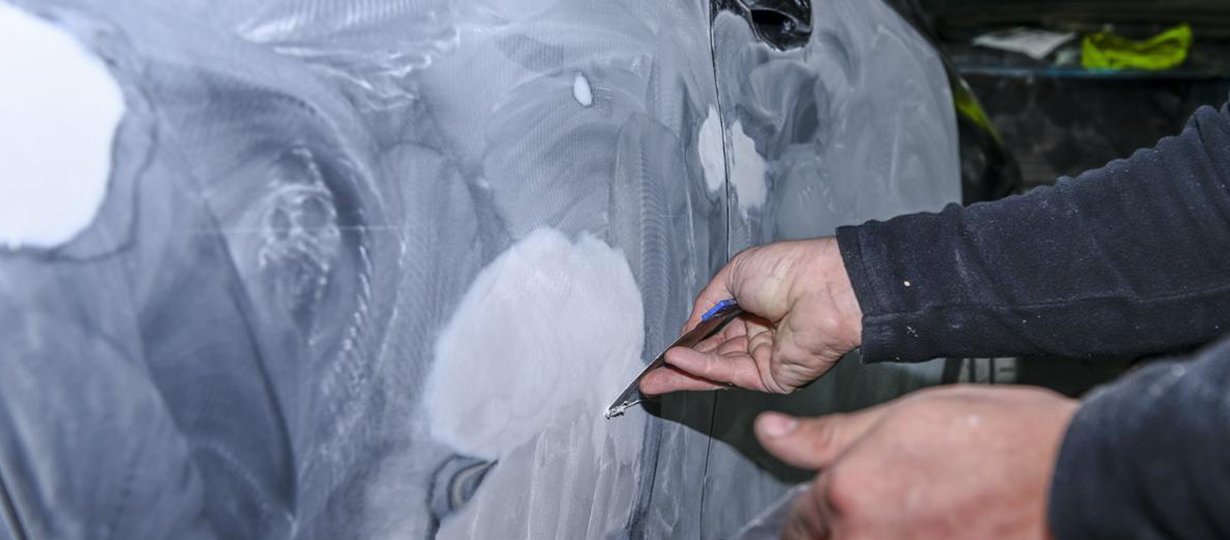 With free automotive courses, you will get all the tools to become part of an assembly line in the automotive sector, install windows in cars, repair sheet metal and other vehicle materials. Beware not only cars, but also motorcycles, railway vehicles, public works and agricultural vehicles.
6. Vehicle electrical systems
If you like working with vehicles, here's another option: the official course "Maintenance of vehicle electrical and electronic systems». Length of study? It starts on January 25 and consists of six months from 15:30 to 21:30. During these months, you will have theoretical classes and also learn many concepts through an internship at the company.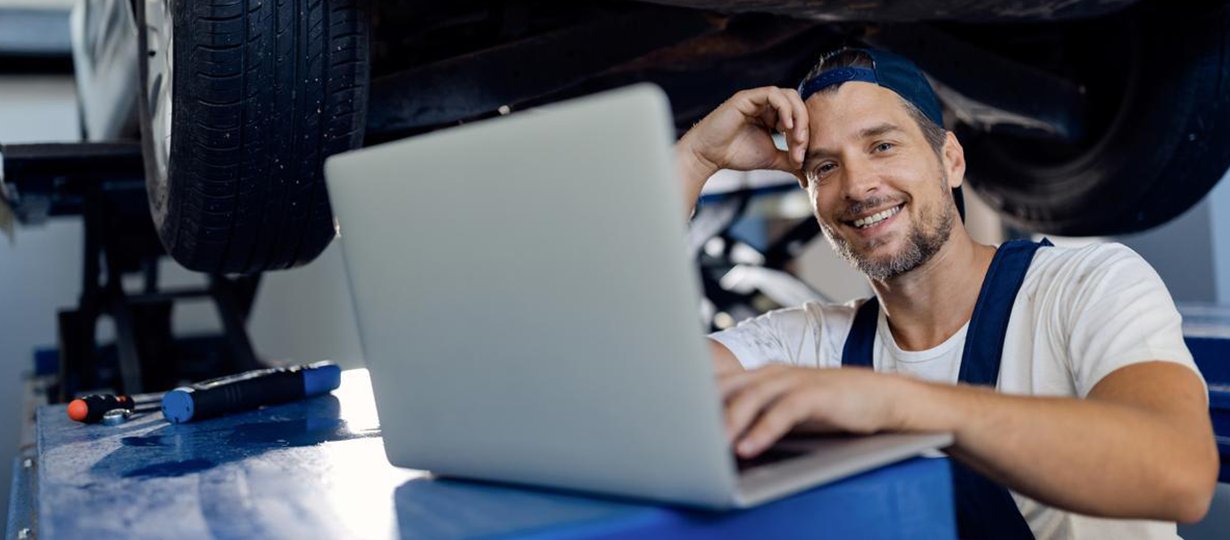 When you complete it, you will learn how to perform maintenance and assembly of accessories in electrical and electronic systems of automobiles, industrial vehicles, motorcycles, agricultural machinery and public works, applying established methods and procedures and achieving the required quality in a safe environment.
In other words, you will be very familiar with aspects that are valued by those who are looking for employees with knowledge in this area.
7. Telecommunications in buildings
There are networks in our buildings and someone with experience needs to take care of them. You are the one who assembles and maintains installations for fiber, mobile phones (up to 5G), cable (e.g. video intercoms), antenna, telephony and satellite.
The name of this official course? «Installation and maintenance of telecommunications infrastructure in buildings».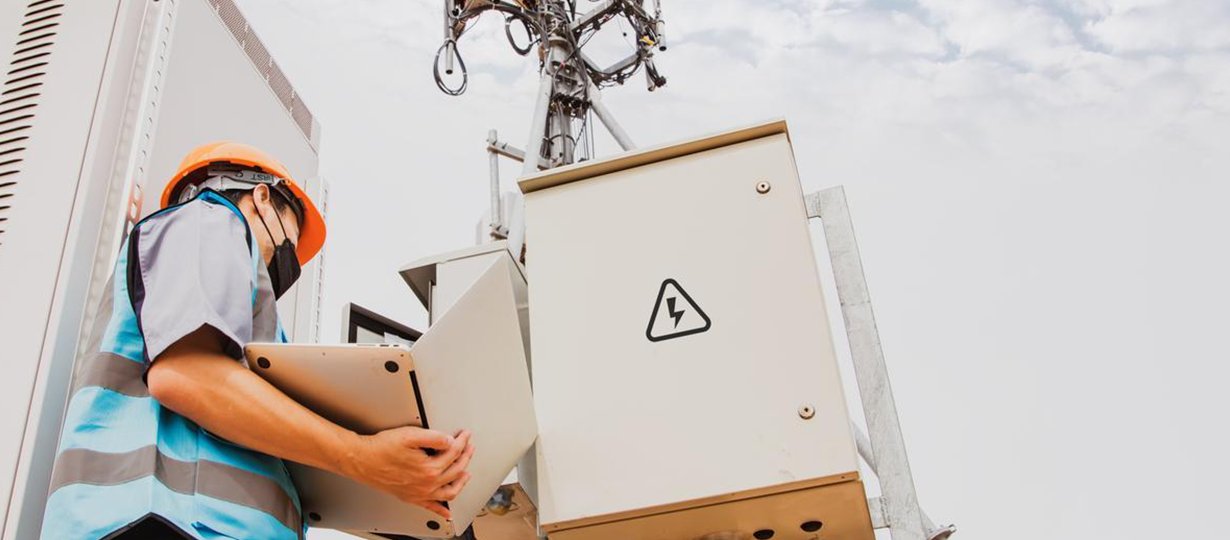 The latest offer posted in InfoJobs for the post of Telecom Installer offers a gross salary of 1200 to 1500 euros per month. Dare to be an expert connecting buildings to both interior and exterior.
8. Communication electronics technician
You will not only be able to work as a communications electronics technician. With the course "Assembly and maintenance of network equipment and telephone base stations» you will also be eligible to hold positions as a communications technician, telecommunications equipment and systems installer, or communications and equipment repairer, among others.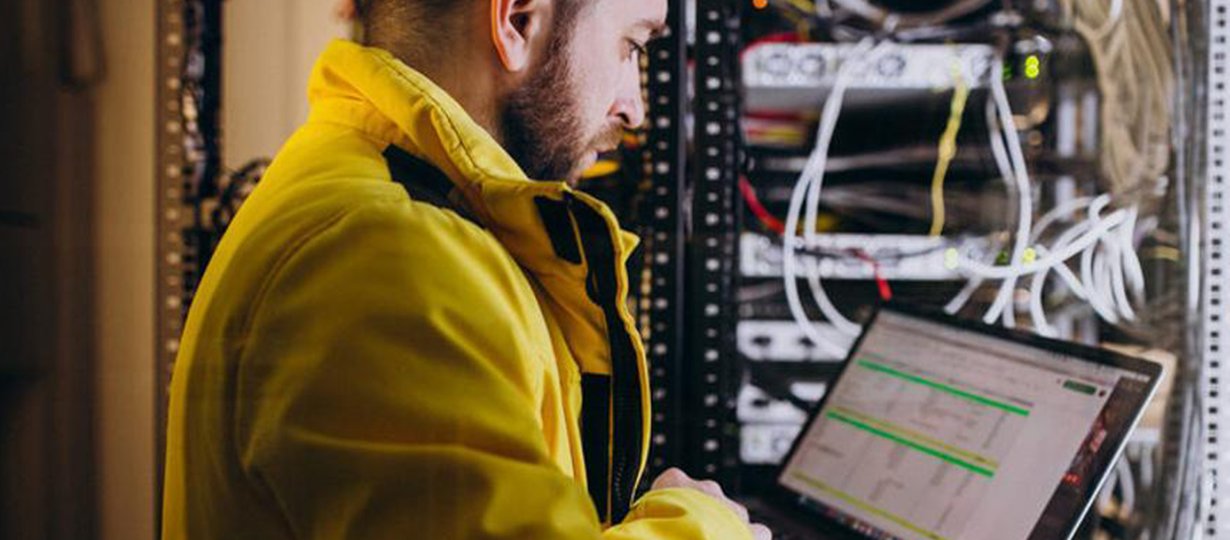 When you complete the official course starting on January 27, your daily life will move between cable TV or telephone systems, radio networks, satellite systems and mobile phone networks. You can currently see job offers with salaries between 20,000 and 27,000 gross per year for these positions.
9. Mechanic for the maintenance of gas facilities and appliances
How much does the person who checks your gas at home charge? According to the last company that posted an offer for the position "Gas Service Technician», we are talking about 21,000–27,000 gross euros per year.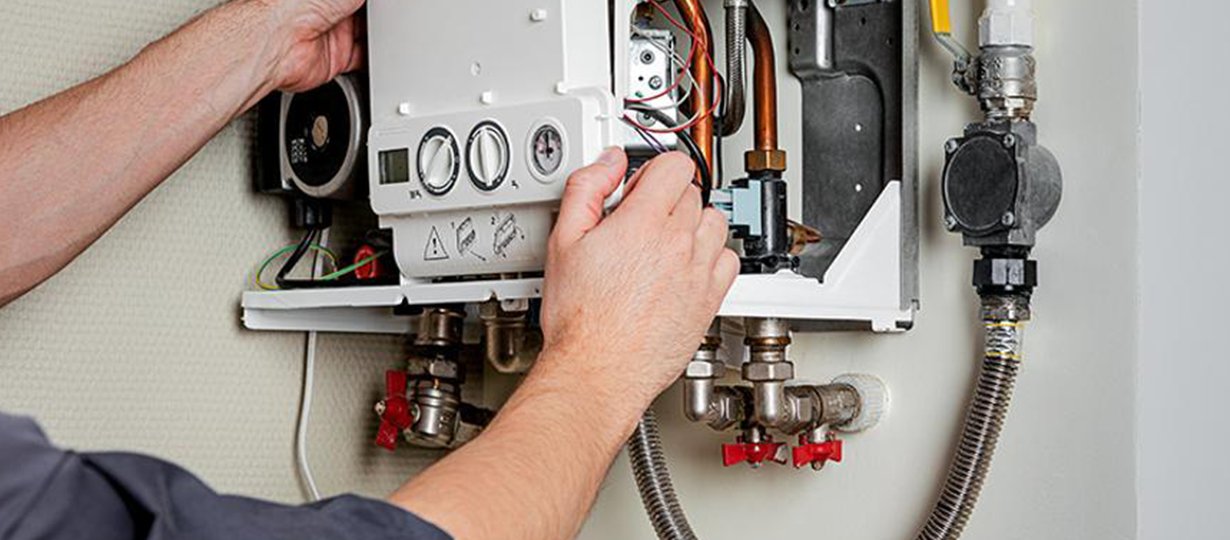 This course, which begins on January 20, will make you an expert in the field of energy, the electricity, gas, steam and air conditioning supply sub-sector, in the economic activity of gas production and the distribution of gaseous fuels. plumbing, installation of heating and air conditioning systems.
It still tempts you, but you haven't made up your mind yet. Learn more about this course Assembly, Installation, Maintenance, Inspection and Inspection of Receiving Facilities and Gas Equipment. on the official FEMPA website.
10. Maintenance of home and building automation systems
When we say "Alexa" or "Hey Google," we expect a reasonable response. We no longer want him to just point a spot on a map or tell us who was the best player in the World Cup, but more and more we also expect him to help us control the various elements in our home. In other words, it helps us manage what we know as home automation: systems capable of automating any type of home or building.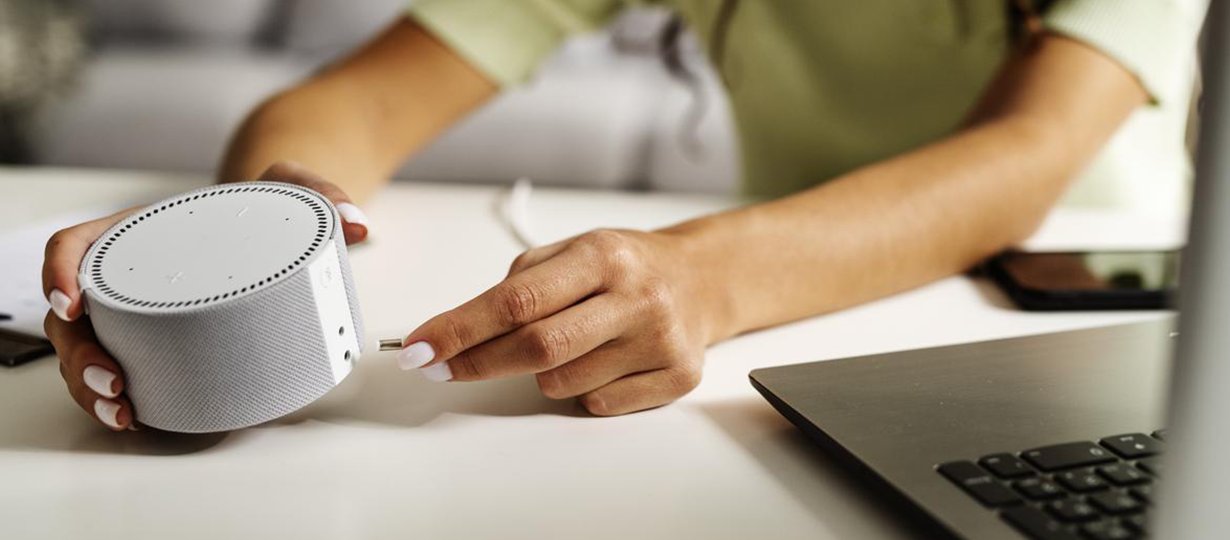 Who makes these installations in houses, who maintains them? Although in just a few months you could be in charge, those in charge of this job are installers who have already collected all the knowledge that the free course in Alicante "Assembly and maintenance of home and building automation systems". together.
With this course in Alicante, you will learn how to assemble, configure and maintain various types of home automation installations and receive a professional building card for the metal sector (TPCM) with a specialization in electricity. As always, you will do all this without getting stuck in your chair, as the training you will graduate in May includes an internship period.
11. Installation of electrical networks
Who is responsible for helping those who install electrical networks? It's very likely that you've never thought about it, and it's almost as likely that you don't know many people who do it. Perhaps this is the reason that explains the high demand for workers for this position.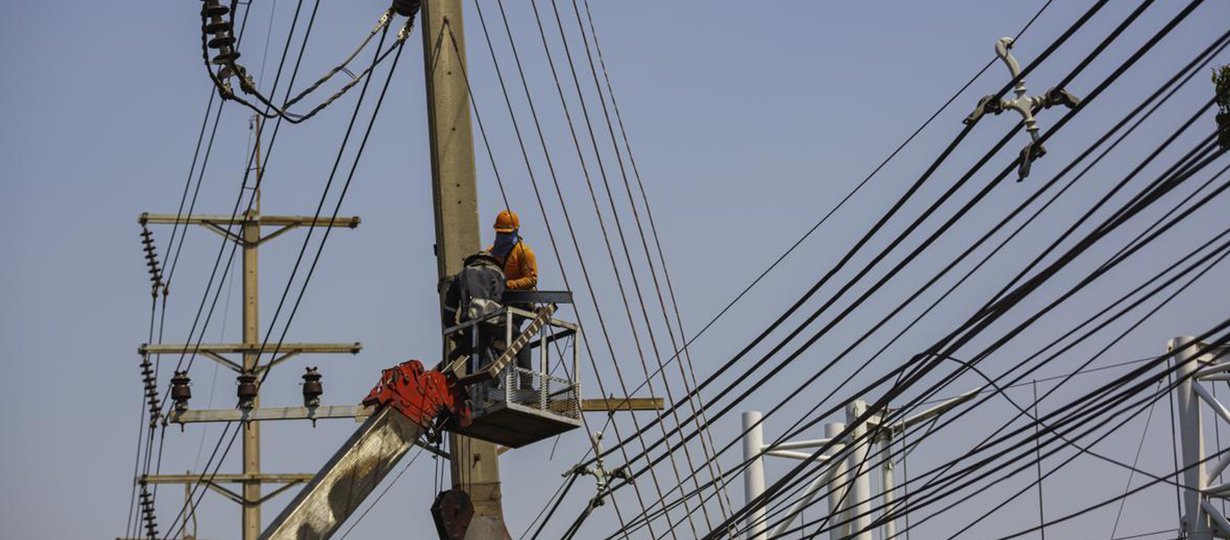 Training «Auxiliary operations for the assembly of electrical networks» lasts only three months and includes an internship period at the company where you will receive all the concepts you need to launch into the world of work.
This official course will teach you to work, among other things, as a power line fitter assistant, line fitter assistant or low voltage electrical operator. This is your moment.
12. Car service
You will have to pay to get the necessary knowledge. But once you do, it will be easy enough for you to serve any customer and safely take care of diagnosing, repairing and/or servicing their vehicle.
Official course "Maintenance of power transmission and running gear systems» starts on January 30 and includes both theoretical and practical training for five months. During the practical part, you will be part of the company's staff to put all the knowledge into practice.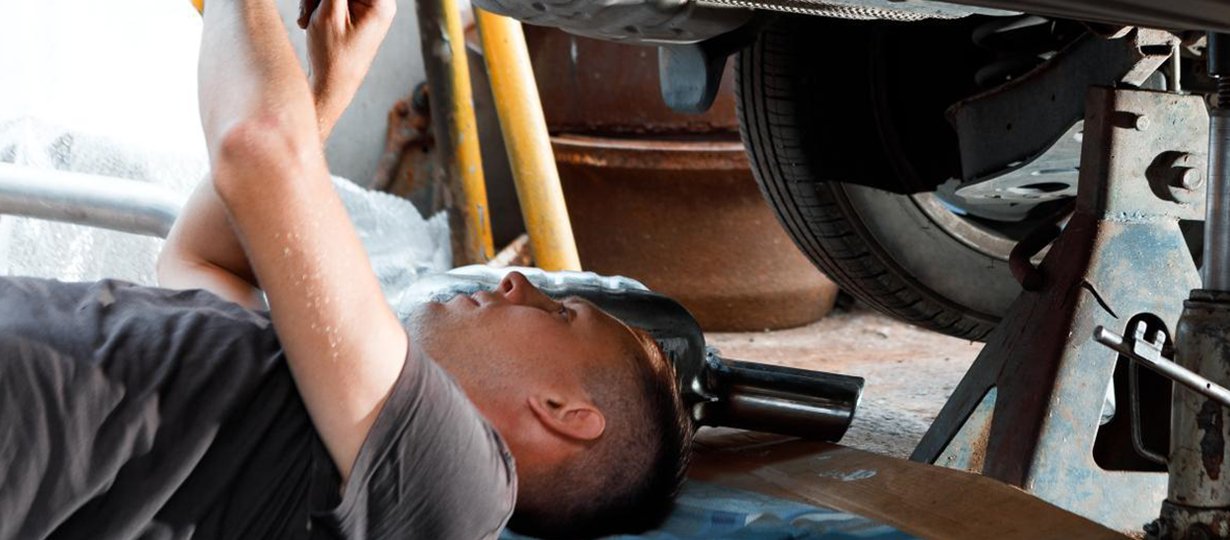 Your job might be as a repairer for pneumatic and hydraulic systems, transmission and brake systems, or steering and suspension systems, among other things. You can also be an operator in companies that manufacture spare parts, or a seller/distributor of spare parts and diagnostic equipment.
13. Air conditioner installer
The demand for workers is very difficult to meet in this area. Because? Because with the development of legislation in the industry, things are moving very quickly. With change, both machines and methods of work are transformed. And we need a lot of new people.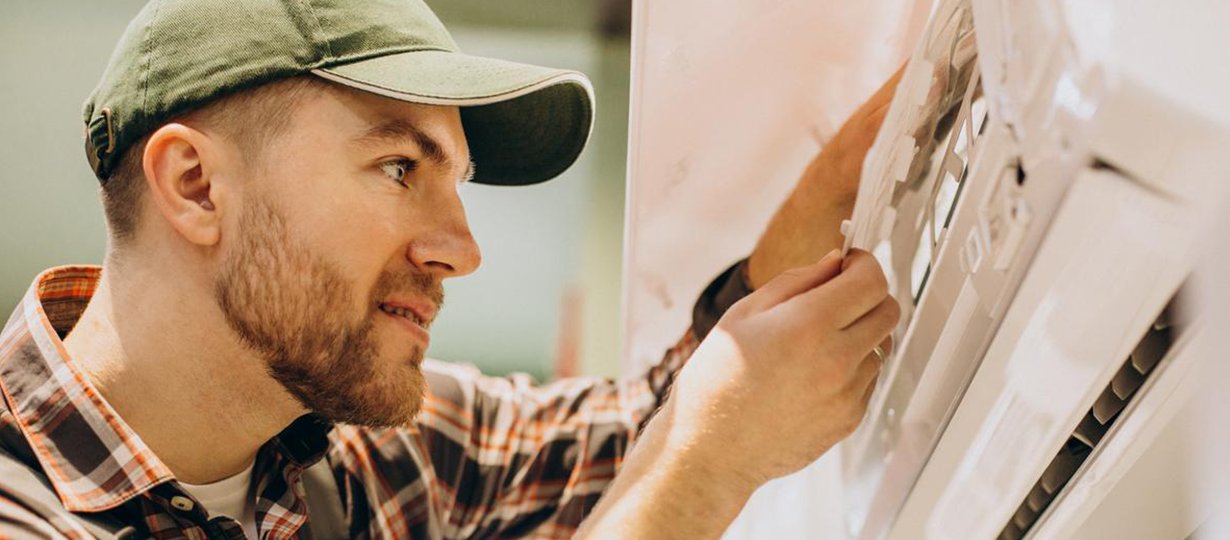 In the know «Installation and maintenance of air conditioning and ventilation-exhaust systems», which starts on January 23, you will receive all the knowledge to fill one of these vacancies.
More than 500 installation companies are associated with FEMPA, so you can complete your training with an internship at one of them. What positions can you be in when you're done? In the maintenance and repair of air conditioning systems and ventilation and exhaust systems, including being able to perform various work related to air conditioning and refrigeration equipment.
14. Road Freight
Online shopping and new consumer habits are largely due to the growth of this sector. In order to find a good place for yourself in positions such as director of operations for a transportation company, traffic planner or head of traffic in one of the companies that do not stop growing, including, you will need to study everything. What does the training on «Road Freight».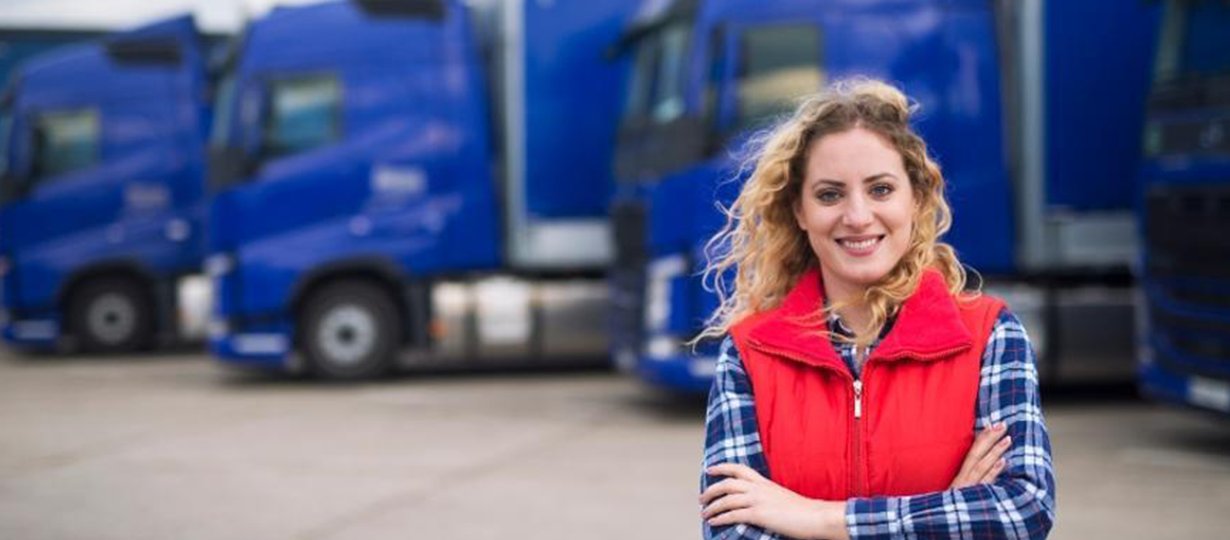 This official course gives you all the keys to being more than interesting in the eyes of HR professionals, both from organizations that only operate in Spain and from others that also operate on a community or international level.
You will get to know the entire value chain that is involved in this vast universe: from the production of a product and its storage to its proper transportation and distribution. Training is from 08:30 to 14:30 and yes, it won't take long for you to decide if you can get your seat.
Course Enrollment Requirements
To access these free courses at the Federation of Metallurgical Entrepreneurs of Alicante (FEMPA) funded by Labora, the Generalitat Valenciana Employment and Training Service and the Ministry of Education, you must have the academic access requirements (ESO , FPI, 2nd BUP.. .) and you meet at least one of these two conditions:
Be unemployed and registered with SERVEF.
Be busy
More information, as well as conditions and requirements can be found on the official FEMPA website, where all these courses are presented.
Location:
More info:
Phone: +34965150300
Email: fempa@fempa.es