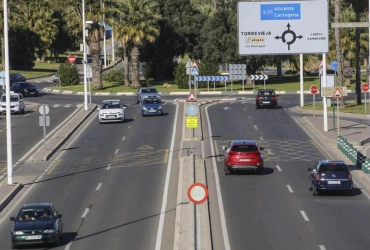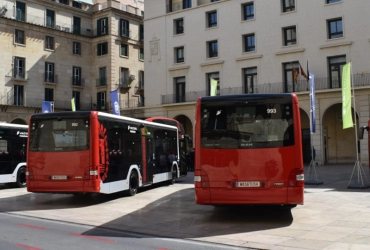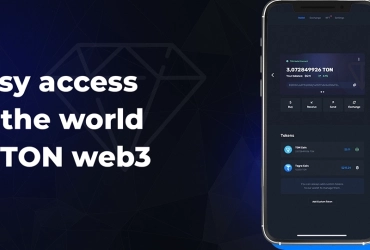 Beaches in the province of Alicante prepare for Easter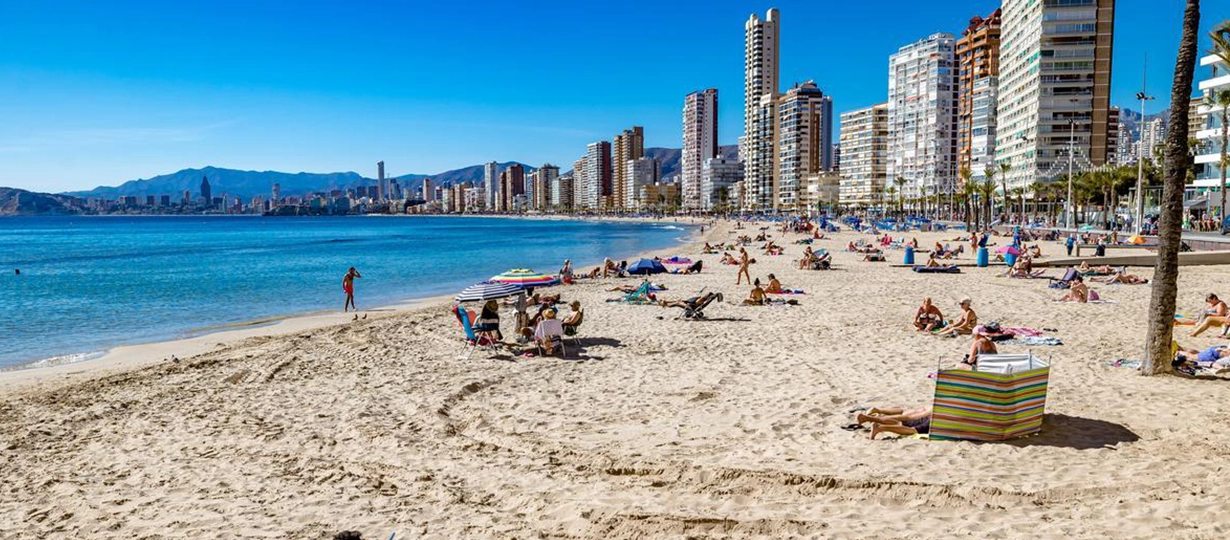 Alicante, Elche, Torrevieja or Orihuela are restoring lifeguard service from April 1st to April 10th to improve safety due to an avalanche of visitors. In Benidorm, where services are open all year round, cleaning and surveillance have been stepped up
Less than 15 days are left for the coast of the province of Alicante to receive hundreds, thousands of tourists, who for a few days will make us the beach of central and northern Spain.
Realizing the importance of Holy Week from an economic point of view for most municipalities, the main town halls of Alicante are working these days to clean up and prepare the sandbanks, as well as restore services such as furniture, cleaning, rescue and first aid. to make bathers feel comfortable, but above all safe.
Costa Blanca beaches
Meanwhile, municipalities that keep their beaches at full capacity throughout the year, as in the case of Benidorm, are stepping up quality control and strengthening all services to respond to hotel occupancy, which sector forecasts indicate could affect technical full.
In the capital city of Alicante, the Municipal Tourist Board has activated an emergency solution to prevent a shortage of lifeguards on the beaches of Alicante during the upcoming Holy Week due to delays in a new contract. The service will be made possible thanks to an agreement reached with the outgoing joint venture, which refused to continue operation for another year, despite the possibility of an extension, to mobilize personnel who will cover rescue and first aid work on the beaches of Postiguet, San Juan, Urbanova , Albufereta and Almadraba from Saturday, April 1 to April 10, in addition to April 20, Santa Faz.
In addition, they have begun lengthening the wooden walkways, which are shortened in winter to avoid damage from storms, offering sunbeds and umbrellas, and stepping up housekeeping to ensure everything is ready for the arrival of the first tourists from March 31st.
In Benidorm, where there is cleaning service, lifeguards, furniture rentals or beach service available throughout the year, the city council and the company responsible for the integrated management of the sandbars will allegedly increase the focus on the beaches, both in staff and schedules. some reinforcements that will cover from the city's beaches to the two bays of the Serra Gelada. Likewise, the city council is making important changes and improvements to its two main "storefronts": in the Levant, a symbolic garland of lights and supporting pillars are being repaired on a stretch of waterfront; in Poniente, replacing the entire old wooden walkway that runs parallel to the promenade and which has been in a terrible state for many years.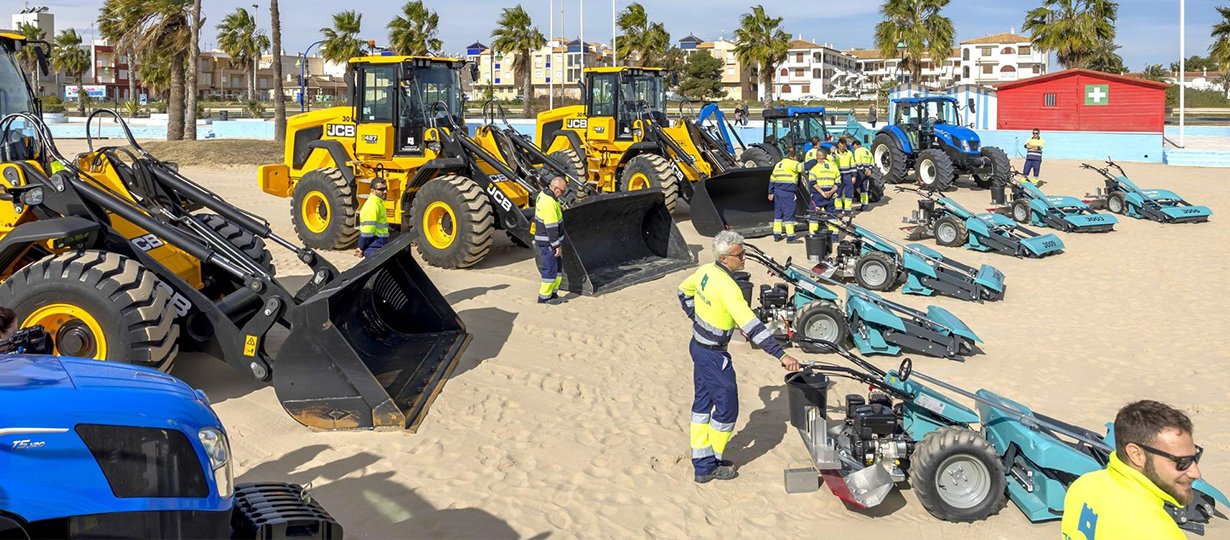 On the beaches of Elche, the lifeguard service will also work in full force from 1 to 10 April, from 11:00 to 17:00. El Alta, Arenales del Sol, El Carabasi and La Marina will have four first aid stations with a coordinator, two lifeboat skippers, ten lifeguards, four ambulance technicians and two ambulances. These days, work is underway to air-condition the main approaches to all beaches, for which pedestrian paths have been arranged at the main entrances, and by the summer they will be installed in full. The Consistory assures that footbaths will be operational on all beaches until Easter, despite there being criticism from citizens who point out that some of these systems, which Consell is responsible for, are not working. Waste bins, six chemical toilets and two kiosks will also be installed in Arenales del Sol and Carabasi.
Investment in Vega Baja
In Torrevieja rescuers will also work from 1 to 10 April, from 11:00 to 18:00, with a deployment of 26 people on 5 km beaches along the coast of Torrevieja: Playa de la Mata, Los Locos, El Cura and the area of natural pools on Paseo -Juan Aparicio, Los Naufragos and Cala Piteras, according to beach and urban cleaning advisor Antonio Vidal (PP).
The installation of beach bars with the Costas concession is also nearing completion. There is no lifeguard service in the bay areas, which the municipality warns about in some of them. The adviser notes that in recent days the marking of the 15-kilometer coastline — beaches and rocks — with special care so as not to damage the meadow of Posidonius. In addition, this Holy Week, the coast of Torrevieja is opening a fleet of vehicles and special equipment to clean the beaches, in which the city council, through the winning company Acciona, has invested 3.4 million euros.
Meanwhile, in Orihuela, the city council is set to install foot washers and new walkways on the beaches, costing 15,000 euros, by Easter, though none of them will be installed until summer due to spring storms. In addition, a lifeguard service will operate from 1 to 10 April. The ones that won't be open yet will be beach bars because the contract expired in January and there hasn't been time to award them yet. One of the services most requested by the users of this agreement are bathrooms, so the Consistory does not exclude the installation of portable toilets as an alternative.